Integrations
VisitForm can be integrated with a wide range of hardware, software and equipment
Integrate VisitForm with a Barcode Access Reader, Automatic Number Plate Recognition (ANPR) System, RFID or a Transponder Access System, let residents access the community without any hassle. Streamline your Guest Management by letting visitors and guests access the premises automatically. Manage vehicles with VisitForm's Vehicle Management via auto-admits. With the VisitForm Edge Software, the Gate will function both online and offline in case of network outages.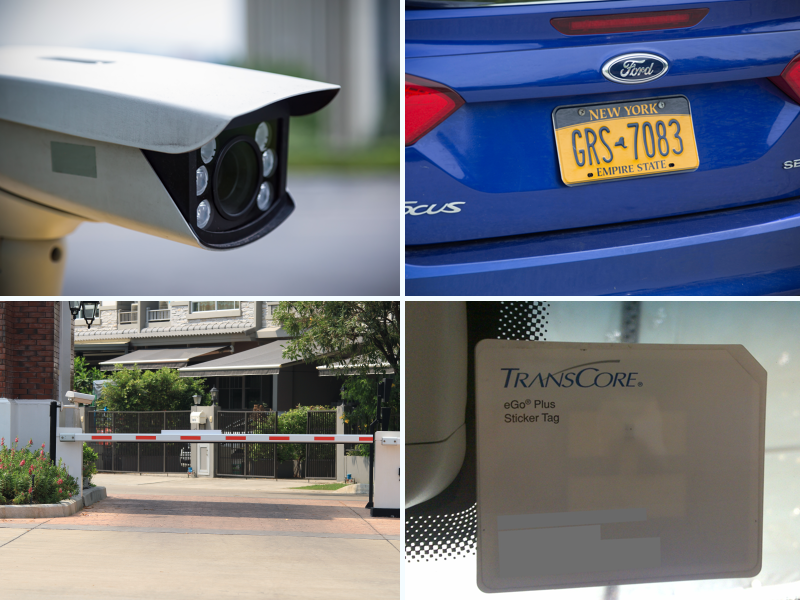 From top-left to bottom-right: 1. Windshield barcode for automatic gate access 2. Camera to read vehicle plate number. 3. Automatic barrier 4. Headlight RFID tag

Entrance with ANPR and Barcode Laser Reader.
Gates
Auto open the gates by RFID, Barcode, QR-Code, Plate Number and PINs
Plate Readers and Cameras
Auto-detect vehicle registration plates as soon as they pull up to the Gatehouse. Configure Auto-Admits depending on plate number.
Handheld Scanners
In cases the VisitForm app is not suitable and a industry-grade scanner is installed. Enable VisitForm to read data from the handheld scanner into the system.


ERP, CRM and Enterprise Software
Integrate VisitForm with your enterprise software to enable synergies and further increase your ROI.